Greenpeace calls for BP Shetland drill block rejected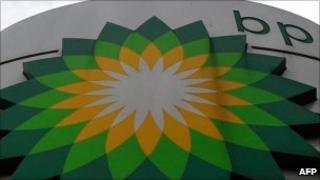 Calls to halt BP's plans to begin a deep drilling operation off Shetland, in the wake of the Gulf of Mexico disaster, have been rejected.
The oil giant wants to drill in a field 60 miles off the islands and the operation is due to begin in October.
Greenpeace said an accident off Scotland similar to the Deepwater Horizon explosion would "wreak havoc".
BP and the Department of Energy and Climate Change said they did not believe it necessary to halt drilling.
Greenpeace is calling for a US-style moratorium on deep sea drilling.
Its energy spokesman Joss Garman said: "A Gulf-style blow-out off Scotland's coast would wreak havoc to fragile habitats and biodiversity, but also to the UK's economic recovery.
"Rather than drill deeper and deeper trying to reach the last drops of oil, ministers need to stop BP's plans for its deepest UK drilling and instead launch a comprehensive plan to go beyond oil."
BP responded in a statement: "BP has a number of exploration prospects it intends to drill over the next couple of years.
"West of Shetland is an area of great importance in terms of potential future UK oil and gas supply, jobs and tax revenues.
"Planning for the drilling of the well is ongoing in full accordance with the UK regulatory regime and is being discussed with the Department of Energy and Climate Change."
The statement added: "Any relevant lessons learned from the incident in the Gulf of Mexico will be applied in the drilling of this well."
A spokeswoman for the Department of Energy and Climate Change said: "We will not consent to the drilling of any well unless we are convinced that it is designed to the very highest standards, that the equipment used is fully tested and that the people working on the well are fully trained."
Britain is doubling inspection of drilling rigs after the BP oil spill, Energy Secretary Chris Huhne said in June.