Champion wins contract from the Wood Group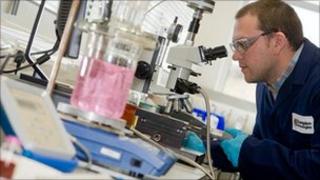 An oilfield chemicals company has announced a multi-million pound contract with Aberdeen's Wood Group.
Champion Technologies will provide chemicals and services to floating storage vessels and platforms in the North Sea and the Nigg oil terminal.
The contract will run initially for three years with the option to extend to five years.
Texas-based Champion has European headquarters in Aberdeen and employs 2,500 people in 50 countries.
Stuart Mathieson, Champion Technologies' UK business manager, said: "Wood Group has been a customer for a number of years and I am confident that one of the main reasons for being awarded this deal is the high level of service our teams, both on and offshore, have delivered."