Refusal of wind farm near Stonehaven to be appealed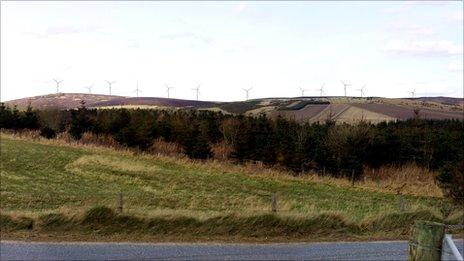 Aberdeenshire Council's refusal to grant full planning permission for a 12-turbine wind farm near Stonehaven is being appealed.
The council's planning committee turned down RES's Meikle Carewe development in April.
The appeal has been submitted to the Scottish government directorate for planning and environmental appeals.
Allan Johnston, head of development for RES in Scotland, said: "We feel we have a strong case for an appeal."
A spokesman for Aberdeenshire Council said: "We will await the results of the appeal and cannot comment on a live process."
Related Internet Links
The BBC is not responsible for the content of external sites.