Up to 40 fishing boats set to leave Scottish fleet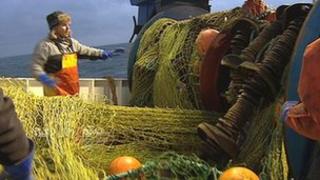 Up to 40 fishing boats are set to leave the Scottish fleet.
It follows the announcement by the Scottish government of a new management scheme, funded by £12m to secure the future of the industry.
More than 50 boats have applied for the scheme, 16 of them white fish boats and the rest largely prawn catchers.
Fisheries Secretary Richard Lochhead said the measures were aimed at helping the fleet cut costs and also protect stocks.