Dana Petroleum takeover firm KNOC backs acquisition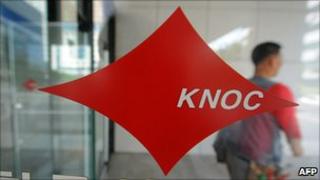 The hostile bidder for Dana Petroleum has given its backing to the Aberdeen-based firm's acquisition of assets belonging to a Canadian oil company.
The Korean National Oil Corporation (KNOC) is fighting to take over Dana and stock market rules say it has to make clear its intentions ahead of such an acquisition.
Dana Petroleum wants to pay £240m in cash for the UK assets of Suncor Energy's Petro-Canada subsidiary.
That decision goes before Dana shareholders on 27 September.
However, the deadline for accepting the KNOC deal is this Thursday, 23 September, when it is expected KNOC will have enough shareholder support to take control of Dana.
KNOC announced on Monday that it has given its consent to the purchase of the Suncor assets, in a statement to the Takeover Panel.
But it said it makes no difference to the valuation it places on Dana, and is sticking to its offer of £18 per share, which values the company at nearly £1.7bn.
It claims the £240m price is "full and fair value".
Dana Petroleum's management has argued that the KNOC bid under-values its oil and gas assets by at least 18%.
It has, however, been unsuccessful in finding a rival bidder to the Koreans.