Search on for new Local Hero pub - on Shetland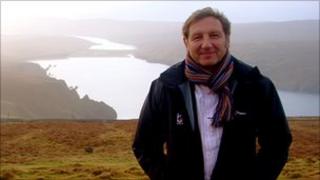 A film director hopes to make a Shetland pub as famous as Local Hero's Pennan Inn.
Jim Brown is producing "Between Weathers" in the Shetland isles, and wants to find bars that could feature.
The Pennan Inn in Aberdeenshire - and the village's red phone box - became recognised after Bill Forsyth's classic 1983 film starring Burt Lancaster.
Mr Brown wants a bar with similar character. Suggestions can be sent to locations@betweenweathers.com
"Between Weathers" is described as a modern day David and Goliath story.
The Aberdeen-based director said: "I'm looking for a bar with a strong identity, somewhere that's been around for years, just like the characters that drink in it.
"We all know how famous the Pennan Inn became in Local Hero. Here's a chance for the same thing to happen in Shetland."
Entrants can also e-mail in photos of their suggested bars.
Mr Brown plans to assess venues on his next scouting trip, and will then select the three most suitable locations to be visited by the production team before a final choice is made.
The deadline for nominations is Friday 8 October.
More information on the movie - in which locals have already been cast - is available at www.betweenweathers.com