Safety scheme bid after pensioner injured at Newmachar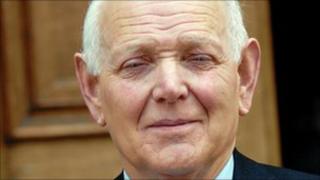 The brother of a pensioner found unconscious near his home is trying to set up a safety scheme which he hopes would make people feel more secure.
Sandy Ingram, 79, who lives in a remote location in Newmachar, was found with head injuries in June.
He had gone to investigate a sighting of two men in the grounds of his home, and has been in hospital since.
Now Robert Ingram will host a meeting in Newmachar on Monday night about a community awareness scheme.
His brother was injured late on Saturday, 19 June.