Injured man struggling to recover as safety bid starts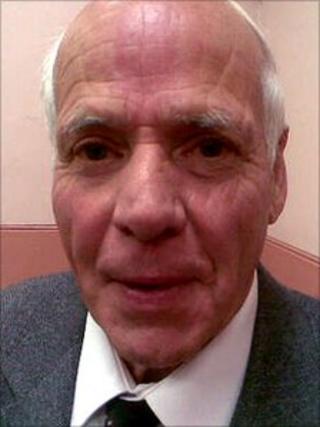 The brother of a 79-year-old man found badly injured at his Aberdenshire farm in mysterious circumstances has said the pensioner is struggling to recover.
Sandy Ingram, who lives in a remote location in Newmachar, was found with head injuries in June.
He had gone to investigate a sighting of two men in the grounds of his home and has been in hospital since.
Robert Ingram, speaking as he launched a new community safety scheme, said it was a "very difficult time".
He told BBC Scotland: "It's 15 weeks and he's not improving at all.
"You sometimes think he's improving and then it's a setback."
Mr Ingram was speaking as he hosted a meeting in Newmachar on Monday night to urge local people to look out for each other and take notes of any suspicious activity.
He said: "It's to make everybody more aware of what's going on around them, if they see anything suspicious I'll log it and tell the police."
His brother was injured late on Saturday 19 June.