Partially-sighted man cleared of death crash charge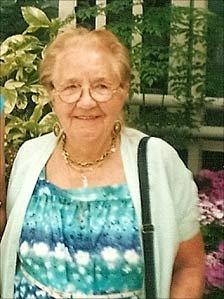 A diabetic driver with severe eye problems who knocked down a pensioner has been cleared of causing her death by dangerous driving.
A jury at the High Court in Perth decided George McLeod, 71, was guilty of a lesser charge of dangerous driving.
Mary Findlay, 89, was knocked down in Aberdeen's Provost Rust Drive in November 2008, and later died from her injuries.
McLeod will be sentenced next month.
Advocate depute Gary Allan said the decision of the jury meant it had been established that Mr McLeod's dangerous driving had not caused her death.
The court heard how McLeod knocked down Mrs Findlay as she crossed the road outside her home, 10 days before her 90th birthday.
Mr Allan said: "It seems to me the jury has removed the consequence of the dangerous driving from the charge and accordingly, although there has been a fatality, the jury has determined that the dangerous driving which they have established did not cause the death of Mrs Findlay, whatever else may have done that."
He said that as the verdict meant there was "no victim" he would be unable to present victim impact statements to the court from Mrs Findlay's family.
Lord Mackay deferred sentence to the High Court in Edinburgh on 1 November for reports and said: "This is an unusual case. Having regard to the verdict of the jury it would not be competent for me to have those documents (victim statements).
"The events of 14 November were tragic, with consequences for a number of people."
McLeod had been accused of killing Mrs Findlay by driving dangerously as a result of his eyesight being impaired by diabetes.
The jury had heard how his sight was so poor he could not read a single letter on an optician's wall chart.
McLeod's diabetes-impaired vision was so bad in his right eye before the fatal crash that he was legally blind and he had been told to inform DVLA about the condition.
His left eye was better but was still described as "partially-sighted" and he had been advised to report his sight problems to the agency which decides if someone is fit to drive.
Dr John Olson told the court there was no way McLeod would not have been aware of the severe sight problems he suffered from prior to colliding with pensioner Mary Findlay.
He said medical notes showed that McLeod had been informed by Dr Catherine Gully that "his vision was in a condition where he should now inform the DVLA."
Dr Olson said: "I think he would be aware his sight was not normal. I think at that time (August 2008), whatever was said to him when being tested, he would realise he would have a very serious problem with his right eye."
McLeod's GP, Dr Graham Gould, said that correspondence showed he had been warned as far back as 2006 that his sight might affect his ability to drive.
McLeod, from Hutton Place, Aberdeen, collided with Mrs Findlay, shortly after she waved to her daughter from a bus stop outside her home.
The six-day trial heard how McLeod had "half a football field to stop" while he should have been able to see Mrs Findlay, crossing the road ahead of him.
Jurors heard he may have had more than 50m to stop before striking and fatally injuring Mrs Findlay and that no-one saw him brake before hitting her.
Police accident investigator PC Graeme Mutch of Grampian Police told the court that Mrs Findlay could have been seen in the roadway for almost four seconds.
Related Internet Links
The BBC is not responsible for the content of external sites.