Baby murder accused was 'intimidating', says student nurse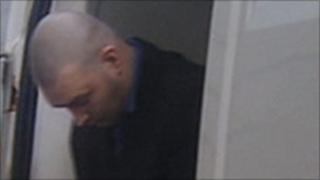 A man accused of murdering a baby in Aberdeen was "quite intimidating" after the birth, a court has heard.
Mark Simpson denies murdering six-week-old Alexis Matheson, his girlfriend's baby, in 2007.
Student nurse Charlotte McLoughlin, 21, a friend of the baby's mother, said she visited them in the weeks after the birth.
She told the sixth day of the trial at the High Court in Aberdeen she did not feel good when she left the house.
Much of the rest of the day was taken up with legal debate without the jury being present.
Mr Simpson, 29, is accused of murdering Alexis by assaulting her in Aberdeen between 8 November and 9 December 2007.
He allegedly seized hold of her, shook her and compressed her chest, leaving her so severely injured that she died.
The trial, which is scheduled to last several weeks, continues.