Councils 'to echo Aberdeen cuts'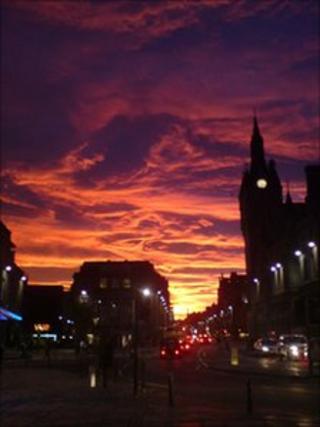 News of possible cuts and savings in Aberdeen will be echoed in town halls and city chambers across Scotland.
Every council in Scotland is weighing up tough choices to ensure they can meet their legal obligation to produce a balanced budget.
In some cases, councils may present the public with so-called "nuclear options" knowing they are likely to prove unpalatable, simply to demonstrate the urgency of their task.
While all 32 Scottish councils anticipate making substantial savings - and so far several councils have announced about 12,000 job losses between them over the next few years - but the reality is that councils will not know exactly how much money they will have next year until John Swinney confirms details of the Scottish government's budget in a few weeks time.
For now, they can only work on the basis of informed estimates.
What we do know is that the Scottish government intends to pay for another council tax freeze next year. The SNP says it will finance another freeze in 2012 if it is re-elected next May.
Details of exactly how much money councils will be given to pay for the freeze next year have yet to be made public.
But it is likely to work in the same way as the last deal to freeze the council tax which was agreed in 2007.
It would mean that councils would get extra money from the Scottish government in return for agreeing to freeze the council tax. But if they decided to put up the council tax, they would lose this extra cash. This would mean that local council tax payers would then face an even heftier increase but significant cuts in local services may still have to be made.
While some councillors are very unhappy at the manner in which the freeze was announced at the start of the SNP conference, the reality is that most people in local government believe the freeze will happen.
"Some Labour councillors may huff and they'll puff but they won't blow the house down," were the words of one senior SNP councillor to BBC Scotland.
Typically councils get at least 80% of their cash from the Scottish government though, in some cases, the figure is even higher.
Councils will be offered more money to pay for the council tax freeze but this extra money will not be enough to avoid difficult, and possibly painful, decisions the length and breadth of Scotland.