Council unveils plans for £127m of cutbacks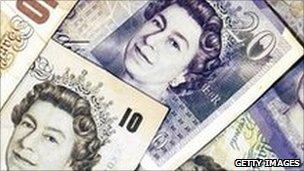 Detailed plans aimed at saving more than £100m at Aberdeen City Council in five years have been unveiled.
School, library and park closures, outsourcing care services and increasing parking charges are among the proposals for cuts.
A report for councillors outlines 750 options to achieve £127.4m of savings.
The plans will go to the finance and resources committee on 2 December before going to the full council on 15 December.
The biggest planned cuts are in the education, culture and sport budget, where the figure of £47m forms 37% of the overall savings.
The report states that £48m of the potential savings have been "highlighted as having a high implementation risk".
Chief executive Sue Bruce - who recently secured the same post at City of Edinburgh Council - said: "We are being open and honest with the people of Aberdeen as we plan to change the way services are delivered in the future in response to the significant reduction in resources that we and the rest of the public sector are facing.
"We will be a leaner organisation in the future, delivering less ourselves but enabling other organisations to deliver and helping citizens to launch community-led initiatives.
"I am confident that close working with our partners in the public, private and voluntary services will generate new ways of delivering the services that reflect the city's priorities and that, despite the global financial problems affecting us all, we will continue to live in a thriving city with first-class services."
However, opposition leaders described the £127m plan for Aberdeen City Council as "like fantasy football."
Labour's Barney Crockett said many of the proposals, including introducing a congestion charge and scrapping free personal care, would require legislation from Holyrood.
Closing all parks and gardens are among the proposals, along with closing several schools and community libraries, and school staffing changes.
There is also a plan to generate more money through a tax on hotel beds in the city.
The authority has already made budget savings of £100m over the past three years.
Online comments from the public are being sought on the city council's website where questionnaires and more details are available.
Related Internet Links
The BBC is not responsible for the content of external sites.