Snow problems in north east Scotland into 14th day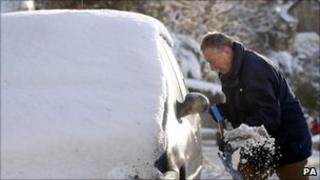 Schools on the Northern Isles and in the north east of Scotland have again been closed by winter weather.
Several Orkney schools were closed, as were two in Shetland, but only a handful in Aberdeen and Aberdeenshire were closed or partially closed.
However dozens of schools in Aberdeenshire continued to have transport problems, and police urged people to take extra care.
Kirkwall Airport was able to reopen but was experiencing consequent delays.
The Met Office later issued a warning for heavy snow and icy roads in Grampian, Orkney and Shetland.