Senior Aberdeen SNP councillors to take pay cut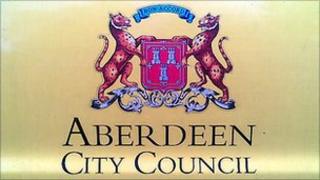 Senior SNP councillors on Aberdeen City Council are taking an immediate pay cut in line with what has been controversially proposed for employees.
The move was announced by the deputy council leader and head of the SNP group, Kevin Stewart, at an emergency meeting to discuss the plans.
Council staff earning more than £21,000 would be asked to take a voluntary 5% per cent wage reduction for a year.
Union members in Aberdeen last month rejected the call for the pay cut.
Mr Stewart said the SNP councillor pay cut initiative affected conveners and vice conveners.
It will see some taking a 5% cut and others reducing their salaries to exactly £21,000.
Labour had said the ruling SNP/Lib Dem administration staff pay cut plan showed contempt for employees.
Aberdeen City Council last month approved plans to cut £120m from its budget over the next five years.