Probe into sex offender's Aberdeen attack after release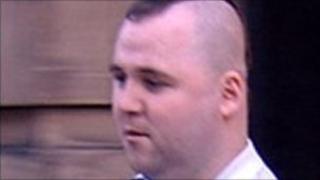 An inquiry has been launched into how the authorities monitored a sex offender who attacked a grandmother days after he was released from jail.
Ryan Yates stabbed the woman in an Aberdeen park during an attempt to abduct and rape her two young granddaughters in October 2009.
The 30-year-old was jailed for a minimum of 10 years last year.
Northern Constabulary has begun a review into the police, council and prison service handling of his case.
Yates admitted stabbing the 60-year-old woman in Westfield Park, Bridge of Don, as the girls, aged eight and two, fled.
He was caught by police shortly after the attack and said he had gone out that day "looking to find some children to have sex with".
Yates said he intended to kill the woman so he could "get to the kids".
He carried out the attack just days after he was released for an assault with a sexual element.
Yates was jailed at the High Court in Glasgow, where the judge said he may never be released.
The victim said Yates was a menace to society.
Now Northern Constabulary has begun a significant case review, looking at how his release was dealt with by Grampian Police, the Scottish Prison Service and Aberdeen City Council.