Resistance to council staff pay cut call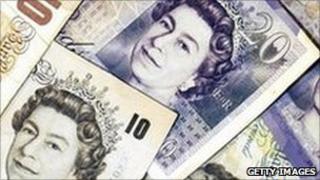 Aberdeen City Council is the first in Scotland to suggest that staff should consider voluntary pay cuts.
The local authority's argument has been that this could help avoid compulsory redundancies.
The move comes as councils across Scotland are trying to cut staff numbers in a bid to balance their budgets.
Aberdeen's move demonstrates the urgency of the situation facing councils, but it looks unlikely that many workers will volunteer to cut their salary.
The proposal is being fiercely resisted by unions and opposition councillors.
Wages are the main cost councils can control. This takes two forms - the level of wages and staff numbers.
Councils have gradually been announcing plans to cut jobs - as far as possible through voluntary redundancies, early retirement and leaving some vacant posts unfilled.
Those councils which have given figures expect to see their headcount fall by at least 12,000 over the next few years.
However, it will soon start to become clear if some compulsory redundancies will be necessary.
Any compulsory redundancies are likely to be strongly resisted by unions, which have always valued the relative job security given to public sector employees.
Some may believe pay cuts for relatively well-paid staff are preferable to redundancies or cuts in services.
But unless significant numbers of staff agree to a reduction in pay, volunteers for a pay cut will be making a largely symbolic gesture which will make little difference to council finances.