Driver admits rolling pin motorist attack in Aberdeen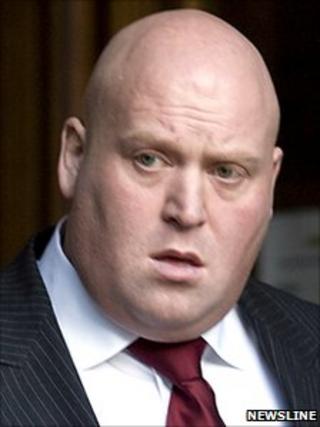 A businessman attacked a fellow motorist with a rolling pin after an incident while driving on an Aberdeen road.
Kirk Harrison, 32, admitted assaulting Steven Gault, who had changed lanes on North Esplanade West.
Both men had ended up out of their cars in traffic.
Mr Gault needed stitches after the attack, Aberdeen Sheriff Court heard. Sentence on Harrison was deferred for background reports.
Fiscal depute Elaine Ward said: "The complainer was driving on a section of dual carriageway when he moved from the left to the right hand lane.
"At that time he became aware of the vehicle being driven by the accused. The accused began to flash his lights and raise his hands.
"The complainer began to make rude gestures at the accused giving the finger and also threw a bottle at the accused's car."
She explained: "The accused was carrying a rolling pin, approximately two foot in length."
'Giving a scare'
Witnesses said the accused began "raining blow after blow" on Mr Gault's head during the attack. The victim believed he was struck around 10 times.
The attack ended when another motorist shouted at Harrison to stop.
Defence agent Ian Woodward-Nutt said his client was self-employed, running several businesses in the city.
He said: "The complainer effectively cut in front of my client's vehicle.
"He threw a bottle out of the window with the intent of hitting my client's car."
He said Harrison, of Aberdeen, had the intention of giving Mr Gault a scare but the situation spiralled out of control.
He added: "Mr Harrison accepts that he is not the victim in this matter but he is the perpetrator of a very nasty assault."