Second dog attack on River Dee swans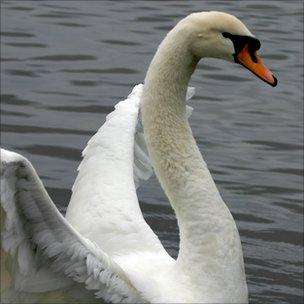 The Scottish SPCA is urging dog owners to keep their animals under control after two swans were attacked by dogs on the River Dee in Aberdeen.
There have been two incidents in as many weeks. In the latest attack, near the Bridge of Dee on Wednesday, a dog tore flesh from a swan's shoulder.
However, vets said the injured bird should make a full recovery.
The animal charity said they wanted to remind the public that it is an offence to injure or kill a wild swan.
Chief Inspector John Carle said: "The dog has torn a chunk of flesh from the swan's shoulder but the vet is confident it will make a full recovery and will be fit enough to be released in a couple of weeks.
"We are asking all dog owners in the area to be responsible and walk their dog on a lead when they are near swans."
Related Internet Links
The BBC is not responsible for the content of external sites.