Funding for north east of Scotland rogue camp problems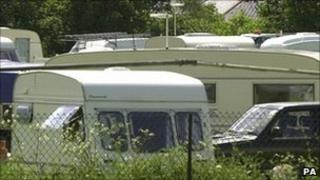 Funding of more than £150,000 has been awarded to tackle the problems of unauthorised traveller camps in the north east of Scotland.
Aberdeen City Council will get £120,000, with £37,000 for Aberdeenshire.
Housing and Communities Minister Alex Neil said: "This funding is to help put in place a strategy to improve and sustain community relations."
Use of Aberdeen's money will include assisting its Clinterty site.
Aberdeenshire Council's money is for sites that are still to be identified.
A working group, made up of council officers, police, politicians, equality and voluntary representatives was earlier set up in a bid to resolve problems caused by unauthorised gypsy traveller camps.
The priority has been to find a solution that strikes a balance between the needs of local communities as well as the requirements of gypsy travellers.
Mr Neil added: "I am delighted that the working group has performed so positively, demonstrating a clear determination to implement measures that will resolve gypsy traveller issues in Aberdeen and Aberdeenshire."