Urgent police plea on missing pensioner in Aberdeen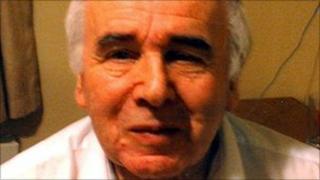 Police have appealed for sightings amid concerns for a 76-year-old man who has gone missing in Aberdeen.
Marc Lawrence was last seen at about 1000 GMT on Thursday on Union Street near its junction with Huntly Street.
Mr Lawrence walks with the aid of a stick.
A Grampian Police spokesperson said the missing pensioner was wearing a blue suit, a blue checked shirt, a tie, black shoes and a black full-length woollen overcoat.
The spokesperson said: "Officers would urge anyone who may have seen him, or for Mr Lawrence himself, to get in touch his friends, family or the police to confirm that he is safe and well."