Nat Fraser appeals murder conviction at Supreme Court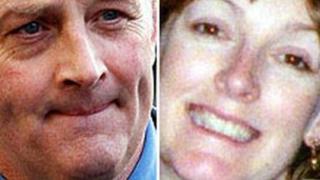 The man convicted of murdering Arlene Fraser in Moray in 1998 has launched a challenge against his conviction at the Supreme Court in London.
Nat Fraser, 52, was convicted of getting a hitman to kill his Elgin wife and then disposing of her body himself.
He was jailed for a minimum of 25 years in 2003, but has always maintained his innocence.
Fraser's lawyers are presenting his case to judges at the Supreme Court in London.
The appeal will be decided after two days of submissions, watched by relatives of Mrs Fraser, who was 33 when she disappeared from the couple's home in April 1998.
His QC, Maggie Scott, told Lords Hope, Rodger, Brown, Kerr and Dyson at the start of proceedings: "The case for the appellant in my submission is relatively straightforward.
"The essential question is whether or not the appellant received a fair trial."
Fraser's appeal process has moved to London having exhausted all means of challenging the verdict in the Scottish courts.
It is expected a decision will be given at a later date.