Travelling community summit held in Inverurie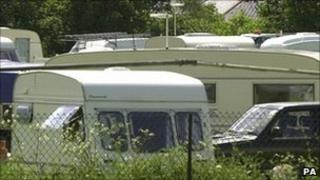 A summit aimed at improving relations with the travelling community in the north east of Scotland has been held in Inverurie.
'Building Consensus: A Constructive Way Forward' is a multi-agency meeting which will include police and council input.
Tuesday's meeting aims to ease tensions and establish a fresh approach.
Last month, funding of more than £150,000 was awarded to tackle the problems of unauthorised camps.
Aberdeen City Council was given £120,000 by the Scottish government, with £37,000 for Aberdeenshire.