Aberdeen's Belmont cinema 'set to be saved'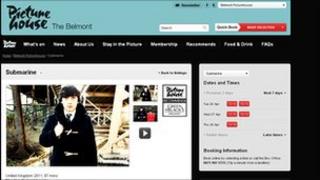 The closure-threatened Belmont cinema in Aberdeen is set to be saved, it has been announced.
The city council said it intended to lease the Belmont to City Screen Ltd for the next 10 years when the current lease ends next month.
Alastair Oatey, director of operations for City Screen, said: "This is great news for our staff who were concerned for the future."
The contracts for the agreement are being finalised.
Mr Oatey predicted: "Customers can continue to enjoy the Belmont's diverse programme of films."
An Aberdeen City Council spokesman said: "The city council is pleased to confirm that, subject to completion of the contractual paperwork, the future operation of the Belmont has been secured."