Nat Fraser retrial hearing adjourned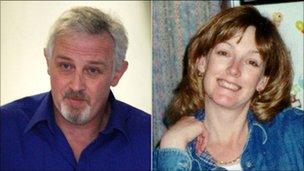 An appeal hearing to decide on a retrial of an Elgin businessman convicted of the murder of his wife has been adjourned until 8 June.
Nat Fraser, 52, was sent to prison in 2003 after a trial heard he ordered a hitman to kill Arlene Fraser in Elgin.
She was last seen on 28 April, 1998, and her body has never been found.
Earlier this week, the UK Supreme Court remitted the case to the Court of Criminal Appeal in Edinburgh to decide on a retrial and quash the conviction.
Fraser could be set free, or if a fresh trial is ordered, released on bail.
At the Court of Criminal Appeal, the panel of three judges heard the defence request more time to prepare their case in the event of a retrial.
Fraser will remain in custody until the court reconvenes on the 8 June.
His appeal had previously gone to Supreme Court judges in London after he exhausted the process in Scotland.
"It remits the case to a differently constituted Appeal Court to consider whether to grant authority for a new prosecution and then, having considered that point, to quash the conviction."
The Crown Office said it would now seek to bring fresh proceedings against Nat Fraser.
His team argued there had been a miscarriage of justice, centring on claims that evidence was tampered with and prosecutors had not been given all of the facts.
A cornerstone of the case against the accused involved Arlene Fraser's rings, which went missing and re-appeared later in the police investigation.
In 2007 the appeal court in Edinburgh, where Mr Fraser was challenging his conviction, heard police and the local procurator fiscal may have known more about them than they told prosecutors.
Mrs Fraser was 33 when she disappeared.
Related Internet Links
The BBC is not responsible for the content of external sites.