Nat Fraser faces Arlene murder case retrial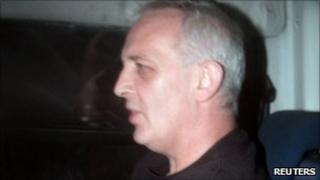 Elgin businessman Nat Fraser has had his conviction for the murder of his estranged wife Arlene overturned but will face a retrial.
Mr Fraser was jailed in 2003 after his wife went missing in Moray five years earlier. Her body was never found.
In May, the UK Supreme Court remitted the case to the Court of Criminal Appeal in Edinburgh to decide on a retrial and to quash the conviction.
Judges at the Appeal Court in Edinburgh granted the application for a retrial.
The 52-year-old was remanded in custody following the decision.
The case began on 29 April 1998 when wife Arlene, 33, waved her two young children, Jamie and Natalie, off to primary school and then disappeared.
Mr Fraser appealed for her to get in touch but was later tried and jailed for a minimum of 25 years.
He lost an appeal against his conviction in 2008 but pursued his case to the UK Supreme Court in London after he exhausted all avenues in Scotland.
The Supreme Court found that Mr Fraser's human rights may have been breached because prosecutors failed to disclose some evidence in the case against him.
They returned the case to the Appeal Court in Edinburgh.
After consideration, Scotland's top judge, the Lord Justice General Lord Hamilton, sitting with Lords Reed and Carloway, formally overturned Mr Fraser's conviction.
The three judges granted authority for a fresh prosecution after being urged to do so by advocate depute Alex Prentice QC.
No date has been set for Mr Fraser to return to court.