Talks open over Aberdeen City Council leadership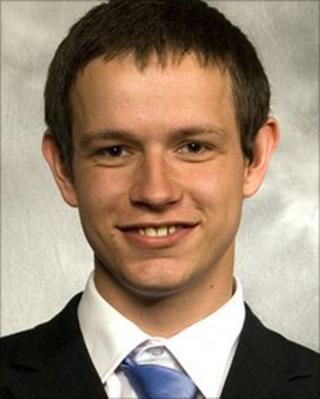 Negotiations have opened on the future leadership of Aberdeen City Council.
Council leader John Stewart announced last week he was stepping down after the SNP became the biggest party on the authority.
Until recently his Liberal Democrat party was the largest group in the council.
But on Friday the Lib Dems slumped to fourth in a by-election which was won by the Nationalists.
The by-election followed the resignation of Scott Cassie, councillor for Airyhall, Broomhill and Garthdee, who was jailed for embezzlement.
For the past four years, the 43-seat council has been run by a coalition of the SNP and the Liberal Democrats.
But in the wake of two recent by-elections - both won by the SNP - the Nationalists are now the largest grouping with 15 seats, compared with the Lib Dems' 13.
Mr Stewart said on Friday he would stand down as leader at this Wednesday's full council meeting.
Discussions over his successor have now begun in earnest.
SNP group leader Callum McCaig, 26, has already indicated he would prefer his party to continue in coalition with the Liberal Democrats.
If elected, he would be the youngest council leader in the UK.
The leadership negotiations come as Aberdeen City Council faces some crucial decisions on proposals for cuts of about £120m over the next five years.