Elinor Alicia wins Mojo unsigned prize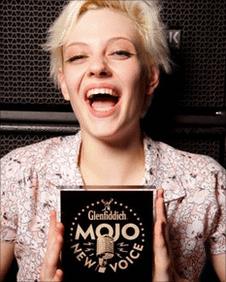 A 20-year-old singer from Moray has won a major competition to find the best unsigned singer-songwriter.
Elinor Alicia, of Rothes, was picked as the Mojo New Voice for 2011.
She was chosen after performing a live set in front of an invited audience and a judging panel made up of key figures in the music industry.
She said: "I had lost my faith in the music industry as I felt it had become cheap and simple.
"Entering the Glenfiddich Mojo New Voice competition however has helped me regain my love for music."
She wins coverage in Mojo magazine, a selection of music software, and career advice from industry insiders.
Mojo's editor in chief Phil Alexander said the response from young, unsigned artists was "phenomenal".
Related Internet Links
The BBC is not responsible for the content of external sites.