Aberdeen Performing Arts chief resigns for new post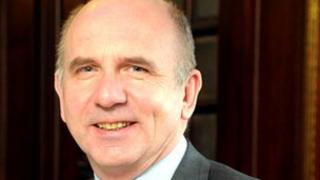 The chief executive of Aberdeen Performing Arts is resigning to take up a new role in Edinburgh.
Duncan Hendry will step down from APA at the end of March to become chief executive of the Festival City Theatres Trust (FCTT).
He said: "After 12 years in my current role and over 20 years of arts programming in Aberdeen, it was a big decision to leave a job that I love."
APA board chairman Dr Graeme Roberts said they were sorry to see him go.
He added: "We are delighted that his professional skills and leadership talents have been recognised by FCTT, and we wish him all the very best in his challenging new role."
Mr Hendry was director of the Aberdeen Alternative Festival from 1988 to 1998, then manager of the Music Hall from 1998 to 1999.
He was promoted to general manager of the performing arts venues section within Aberdeen City Council in 1999.