Offer of £100,000 funding made through William Lawtie's Mortification in Cullen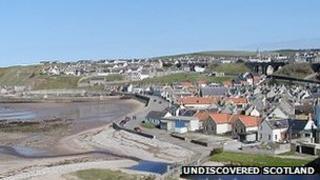 Residents of a Moray town are being asked to apply to a fund set up more than 350 years ago which holds more than £100,000.
William Lawtie left a sum of money when he died in 1657 for a building to accommodate the poor of Cullen and nearby Lintmill.
Moray Council said the fund could help "genuine cases of hardship among local people".
Posters will be distributed in Cullen to help publicise the appeal.
The fund became known as William Lawtie's Mortification.
Details about application forms are available via 01343 563372.