Nat Fraser goes on trial accused of murdering wife Arlene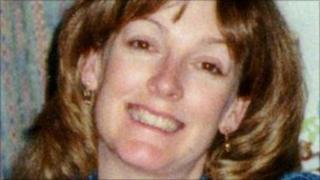 A man has gone on trial accused of murdering his wife, who disappeared in Moray in 1998.
Mother-of-two Arlene Fraser, 33, vanished from her home in Smith Street, Elgin.
Her husband, Nat Fraser, 53, denies that he strangled her or murdered her "by other means to the prosecutor unknown".
The first witness in the trial at the High Court in Edinburgh was Mrs Fraser's mother, Isabelle Thompson.
She described her daughter as out-going and loving.
Mrs Thompson, from Motherwell, North Lanarkshire, said the 33-year-old cared about her clothes and appearance and never went anywhere without applying her make-up.
She also liked to wear rings and expensive watches.
Mrs Thompson told the court that her daughter had been a good mother to her children - son Jamie who was 10 years old in 1998 and daughter Natalie who was then five.
Speaking quietly, Mrs Thompson said: "I was quite surprised, she made a very good mother.
"I didn't expect it of her but she turned out to be a very good mother, very loving.
"She always loved to buy them new clothes, took them swimming, took them dancing. She was always doing something."
Mrs Thompson told the court how her daughter married Mr Fraser in 1987 and the pair set up home together in New Elgin, a suburb of Elgin.
The jury heard Mrs Fraser had suffered with the medical condition Crohn's disease, for which she took medication.
Advocate depute Alex Prentice, prosecuting, asked what would happen if she did not take her medication and Mrs Thompson said her daughter would "be in a lot of pain".
The court heard how Mrs Thompson, who was divorced from Mrs Fraser's father, lived in Glasgow and would keep in touch with her daughter by telephone every week.
Jurors were shown a photograph of Mrs Fraser and photographs of her home in New Elgin.
Special defences
The trial, before judge Lord Bracadale, is due to last several weeks.
The indictment alleges Mr Fraser knew his wife wanted a divorce and had gone to a solicitor to see about getting a financial settlement.
Mr Fraser has lodged special defences of alibi and incrimination.
The alibi describes how Mr Fraser left the address where he was staying in Burnside Road, Llanbryde, on 28 April at about 07:30 and spent the day making deliveries to shops, hotels and restaurants in the area, pausing just after 09:00 to make a half-hour phone call.
The man he names as the possible murderer is Hector Dick, of Mosstowie, Elgin.
Mr Fraser denies murdering his wife between 28 April and 7 May 1998.
A jury of eight women and seven men was selected for the case.
The trial continues.