Council set to write off Aberdeen Exhibition and Conference Centre loans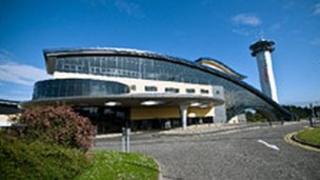 Loans of £26.2m owed by Aberdeen Exhibition and Conference Centre (AECC) are set to be written off by the city council.
The local authority's new Labour-led administration said it was its intention to "pay off" the debts owed to the council.
Council leader Barney Crockett said it would give the AECC a "firmer financial footing".
He said it would be "a major public exhibition space unencumbered by debt".
The AECC has been bailed out by Aberdeen City Council several times in recent years.
The centre brings in tens of millions of pounds annually for the local economy, and is seen as vital to Aberdeen's status as an energy capital and host of the Offshore Europe events.