Suspected norovirus winter vomiting bug outbreak at Aberdeen's Woodend Hospital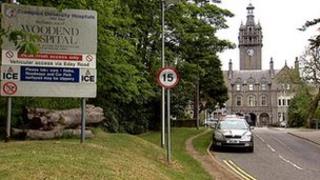 A ward at Aberdeen's Woodend Hospital has stopped taking in new patients after a suspected outbreak of the norovirus winter vomiting bug.
Several patients on ward 16 - an elderly assessment unit - have come down with symptoms including vomiting and diarrhoea.
NHS Grampian said none of the patients were giving any cause for concern.
The ward has remained open, however certain restrictions have been put on visitors.