Aberdeen army medic Dr Derek Keilloh denies Baha Mousa death claims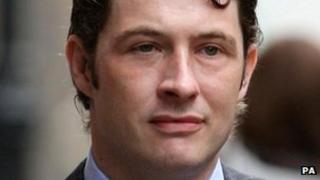 An army medic has denied making untrue statements about the death of the Iraqi detainee Baha Mousa.
Dr Derek Keilloh, of Aberdeen, was serving as a medical officer with the Queen's Lancashire Regiment in Basra in 2003.
Mr Mousa died with 93 injuries in British army custody.
Dr Keilloh told the Medical Practitioners Tribunal Service there were no visible injuries as he tried to treat him before confirming his death.
The hearing, being prosecuted by the General Medical Council, got under way on Monday and is due to last several weeks.
Dr Keilloh claimed he only spotted dried blood around the nose of the 26-year-old hotel receptionist.
He faces the misconduct hearing over allegations that he failed to ensure written records were made of medical examinations of civilian detainees.
Rebecca Poulet QC, counsel for the MPTS, said Dr Keilloh failed to examine Mr Mousa, a father of two, then did not check the condition of other detainees or notify senior officers about mistreatment.
Mrs Poulet said: "The events span just about three days, but the doctor's subsequent and more recent conduct is also criticised for his repeated failure to describe this incident with the openness and honesty that is expected of a doctor."
'Going to die'
The tribunal heard Dr Keilloh was 28 at the time of the incident and new to his post, having been in the job eight weeks.
The tribunal heard detainees could be handcuffed with plastic cable cuffs and hooded with a sandbag.
Mrs Poulet said of Mr Mousa: "He was to die as a result of the injuries inflicted on him by the soldiers guarding him and a final violent incident."
The tribunal heard Ahmad Matairi, also detained in the operation, described hearing Mr Mousa shout out: "I'm going to die. Why do you do this? I do not support Saddam."
"After that he never heard him speak," Mrs Poulet added.
When Dr Keilloh got to the detention area he found Mr Mousa lying on his back with soldiers standing around him and was told the detainee had "fallen and collapsed".
The hearing, in Manchester, continues.