Operation Maple arrests by Grampian Police in Aberdeen top 400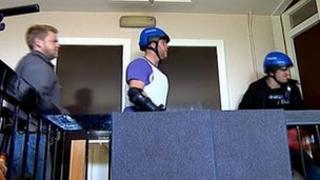 Police officers have carried out a series of morning raids in Aberdeen in the latest phase of a crack down on drug dealers.
Operation Maple has been running since October 2010, tackling street level dealing and violent crime.
Grampian Police said arrests on Wednesday took the total number to more than 400.
Drugs with a street value of about £500,000 have been seized since the start of the operation.
More than 30 officers were involved in Wednesday's raids.
Ch Supt Adrian Watson, said: "We are delighted with the success of Operation Maple and the statistics really do speak for themselves."