Cancer girl Olivia Downie could be flown home to Fraserburgh from Mexico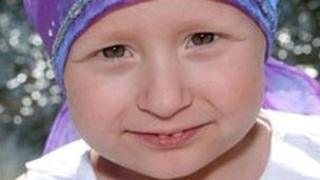 A seven-year-old Fraserburgh girl with terminal cancer who is on life support in Mexico could be flown home soon after more than £140,000 was raised.
Olivia Downie and her family flew out earlier this month to get treatment for neuroblastoma, which she was diagnosed with three years ago.
The treatment failed and she has been left in a coma.
A fundraising campaign is now set to allow a specialist ambulance to fly her home this week.
The charity Families Against Neuroblastoma (Fan) is helping the family.
A problem earlier emerged when online issues with NatWest delayed pledged funds from appearing in the charity's bank account.
Fan said the bank had worked to resolve the issue.
A Fan spokeswoman said: "Olivia will be coming home as soon as she is ready for the plane.
"Medical bills are still mounting, so donations are still welcome."