New helicopter safety directive after Super Puma ditching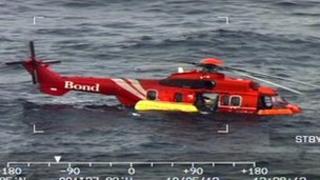 A fresh safety directive has been issued after a Super Puma helicopter ditched in the North Sea, with a warning a gearbox fault could affect more aircraft than originally thought.
All 14 passengers and crew involved in the incident in May, about 30 miles east of Aberdeen, were rescued.
The incident was said to have been caused by a loss of oil pressure.
It has been discovered the fault has the potential to affect the AS 332 model in addition to the EC 225.