Bids for former Aberdeen City Council St Nicholas House HQ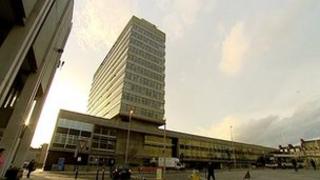 Thirteen bids have been made for the site of Aberdeen City Council's former headquarters.
More than 1,000 council staff vacated St Nicholas House for the newly-refurbished Marischal College building across the road last summer.
The 14-storey former HQ was erected in 1968 and is being demolished.
The local authority said local, regional and national property developers had made "a range of exciting proposals".
The schemes include hotel, office, and retail developments.
A report will be considered by the finance and resources committee at a later date.