Mike Park sets off to row from Stonehaven to Denmark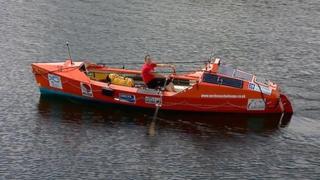 A former fishing boat skipper has set off on a fund-raising journey to row 400 miles from Stonehaven to Denmark.
Mike Park aims to raise £100,000 as a result of this three-week solo voyage, which got under way at noon.
Mr Park is well known through his role as chief executive of the Scottish White Fish Producers Association.
He said: "I am looking forward to embracing the North Sea again, this time not in a fishing boat, in order to raise funds for exceptional charities."