Macaw rescue operation launched in Kemnay area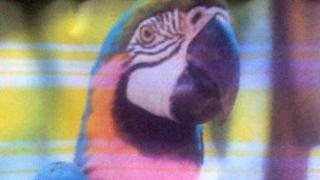 A rescue operation was launched in Aberdeenshire - to catch a bird.
Grampian Fire and Rescue Service and the Scottish SPCA were called out in the Kemnay area.
The bird involved is a macaw, called Peanut, and a fire service height vehicle was used in an effort to recover it from trees.
However, the operation was hampered by the bird flying off. There are fears other birds could attack the escaped macaw.
Animal rescue officer Karen Hogg said: "We were contacted by the owners of a macaw parrot who has escaped from his home in Kemnay.
"He had been spotted up a tree. As he was around 100ft high, the fire service was also called in to assist in reaching him.
"Unfortunately, the parrot flew away before anyone was able to catch him."
She added: "As Peanut is so brightly coloured, he is at risk of being attacked by other birds so we are keen to help return him home as soon as possible.
"His owners are currently searching the area for him and we've advised them to contact us if he is spotted again and they require our assistance."