Mark Boden named Shetland Islands Council chief executive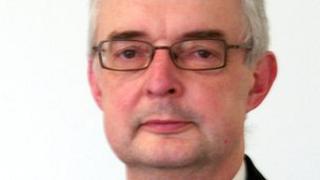 The new chief executive of Shetland Islands Council has been named.
Mark Boden, the former corporate director of Wiltshire Council, is expected to take up his new role at the beginning of October.
Gary Robinson, the appointments panel chair, said: "Mark Boden impressed the panel with his experience, knowledge and passion for Shetland."
The Accounts Commission said in January the council needed a long-term chief executive in its bid to progress.