Queen to be honoured by 60 stones in Ballater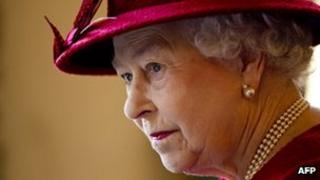 The Queen is to visit Ballater on Thursday afternoon as part of her Diamond Jubilee celebrations.
Sixty stones of varying shapes have been collected to create a cairn in a garden in the village green, to mark each year of her reign.
She will unveil a plaque to mark the site.
The Queen officially opened Aberdeen University's new library and the city council's refurbished headquarters on Monday.