Legal action due over North Sea helicopter deaths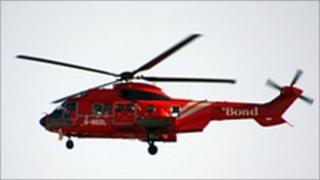 Legal action by the partners of two pilots killed in a North Sea helicopter crash is due to be heard next week.
The pilots - Paul Burnham, 31, of Methlick, Aberdeenshire, and Richard Menzies, 24, of Droitwich Spa - and all 14 passengers died in April 2009 when the Super Puma came down.
Their partners, Joanne McKenzie and Katherine Botham, have lodged multi-million pound personal injury claims against Bond Offshore Helicopters.
A hearing will take place on Thursday.