Roddy Burns named as new Moray Council chief executive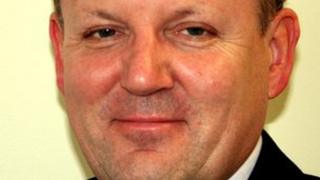 The new chief executive of Moray Council has been named as Roddy Burns.
Mr Burns succeeds Alastair Keddie, who took early retirement in July following a lengthy absence recuperating from major surgery.
Mr Burns has had the role in an acting capacity for the past 15 months.
He said: "It is an honour and a privilege to have been chosen as chief executive and to have been given the opportunity to serve the people and communities of Moray."