Man, 21, arrested over Aberdeen rape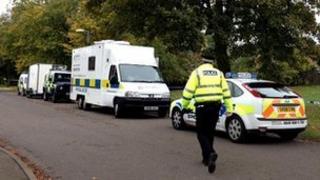 A man has been arrested by police in connection with a rape that took place in Aberdeen at the weekend.
A 22-year-old woman was attacked in Bedford Avenue, in the Powis area of the city, on Saturday morning.
Grampian Police said a 21-year-old man is expected to appear at the city's sheriff court on Friday.
It comes after the force launched one of its largest investigations of recent times, with more than 130 officers involved.
A police spokesman said: "During the investigation the force received dozens of calls and statements from some of the 300 residents visited over the past few days. Thousands of hours of CCTV footage has been seized during the search that lasted over five days."
He added: "I must thank all those who have assisted us so far. I would particularly like to thank residents in the Powis area of Aberdeen."