Shetland honoured as European Community of Sport 2013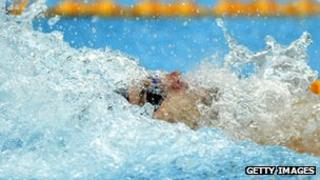 Shetland is being honoured after winning the accolade of European Community of Sport 2013.
Representatives of Shetland Recreational Trust, which runs eight leisure centres for 22,000 people, and Shetland Islands Council have travelled to Brussels to receive the award.
The honour is from the European Capitals of Sport (Aces).
SRT's general manager James Johnston said: "We are honoured to have been chosen."
He added: "It is testament both to the vision of the founders of the trust and the hard work put in over the years by everyone involved in sport in the islands."