Nautilus union set to ballot Orkney ferry members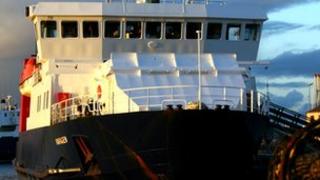 Maritime union Nautilus International is to ballot members working on Orkney's internal ferry services over potential industrial action.
It is one of three unions which has been in dispute with Orkney Ferries over a 2012 pay claim.
Nautilus said it has been unable to make progress towards a satisfactory settlement, despite the involvement of arbitration service Acas.
The union said it did not take a step towards industrial action lightly.