Aberdeen schoolgirl Jasmin Duncan releases first book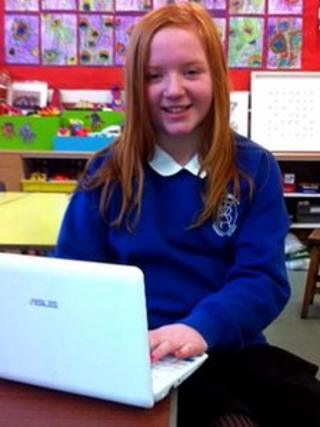 An 11-year-old Aberdeen schoolgirl has been tipped as a future publishing star after releasing her first book.
Jasmin Duncan, of Kittybrewster Primary School, is already working on a sequel to her story about a unicorn.
Her debut, The Unicorn Legacy, tells the story of one young girl's encounter with a strange mythical creature. Jasmin said it was just one of the many ideas she had in her head.
Publishers Karabeth said it was a "blessing" to watch her blossom.
Jasmin told BBC Scotland: "The Unicorn Legacy is a teenage fantasy story about a normal girl from Aberdeen who gets sucked into this amazing mythical adventure.
"I usually have little stories in my head. It blossomed into a full-blown book.
"I have started the sequel. I promise you there are going to be some exciting bits."
Her parents said they were very proud of her achievement.
The Unicorn Legacy is being sold online.