Shetlanders wanted for DNA health 'Viking' study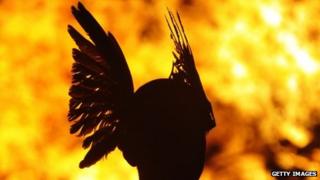 Scientists hope to recruit 2,000 Shetlanders for a study into the link between DNA and potentially fatal conditions.
Researchers from the University of Edinburgh have been awarded more than £600,000 by the Medical Research Council for the study.
Shetland was chosen because its gene pool is relatively stable.
The aim is to find variations in genes which can be linked with conditions such as heart disease and strokes.
The study - which is being called the Viking Health Study - will take several years.
'Feel excited'
It follows similar research in Orkney.
Dr Jim Wilson, from the University of Edinburgh's Centre for Population Health Studies, said: "If we hope to find better ways of diagnosing and treating conditions such as heart disease and diabetes, we must first understand what causes them on a very basic level.
"Research like this helps us to understand how our genes interact with our environment and behaviour to affect our health.
"In this way the Viking Health Study should benefit future generations across Scotland and beyond."
He added: "We have been overwhelmed by the generosity of the people in volunteering in their thousands for our Orkney project.
"I hope that the people of Shetland will feel similarly excited about being part of such important health research."
Anyone interested in taking part can call 0131 651 5141 or 0131 651 5575.