Widow dismisses NHS Grampian apology over trolley case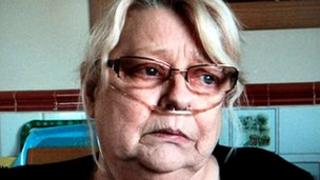 An Aberdeenshire widow whose husband died after spending 11 hours on a trolley in accident and emergency has said an apology from NHS Grampian does not go far enough.
William Convery, of Turriff, died at Aberdeen Royal Infirmary last November.
His wife Sandra said he died shortly after enduring his long wait.
NHS Grampian said he should have been treated with more dignity but his medical treatment would not have been any different had he been in a ward.
Mrs Convery said she now intends to take her complaint to the Scottish Public Services Ombudsman.
NHS Grampian said chief executive Richard Carey had been in contact with Mrs Convery.
A statement said: "Mr Carey apologised for Mr Convery's prolonged wait in the emergency department prior to admission to a ward, but reassured Mrs Convery that her husband's care had not been compromised.
"Mr Carey explained that regretfully NHS Grampian may never be able to determine the exact cause of death."