Aberdeen Donside by-election: Nominations close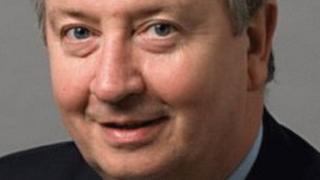 Nominations for the Aberdeen Donside Holyrood by-election have closed, with nine candidates.
The by-election, which will be held on Thursday 20 June, follows the death of the SNP MSP Brian Adam.
Mr Adam died last month, aged 64, after a battle with cancer.
The candidates are from the SNP, Labour, the Conservatives, Lib Dems, Scottish Greens, UKIP, the National Front, the Scottish Democratic Alliance and the Scottish Christian Party.
They are Mark McDonald (SNP), Willie Young (Labour), Ross Thomson (Conservative), Christine Jardine (Lib Dems), Rhonda Reekie (Scottish Greens), Otto Inglis (UKIP), Dave MacDonald (National Front), James Trolland (Scottish Democratic Alliance) and Tom Morrow (Scottish Christian Party "Proclaiming Christ's Lordship").